Management and Ownership Team Members
Wendy K. Jensen
President, Coordinator of Health, Marketing and Business
Wendy Jensen's credentials include a Bachelor of Science degree in Nursing Perinatal Specialty from the British Columbia Institute of Technology. For 20 years, Wendy has taken a significant interest in Organizational Behavior and Business Marketing and Entrepreneurship within Small Business.
Wendy also specialized in Advance Practice Outpost Nursing, providing primary care along with promoting health and wellness programs among the Inuit and First Nations populations and Aeromedical Transport Specialized Certifications in Emergency Care transport. Her work experience includes extensive achievement in the creation of health and wellness programs and healthy work environments that are inclusive of building human capacity and potential. She is a strong advocate in the abolition of oppressive hierarchal systems that destroy the human ability to be creative, happy, and productive through recognition of each individual's human value and identity.
Inspired by nature and passionate by choice, I am a BScN with a Specialty in Perinatal, Air Ambulance and Advanced Practice Remote Nursing by profession. My hobbies involve real estate investing, growth and development, coaching in human potential, as well as travel and adventure seeking. Beyond that, I am a humanitarian first and foremost, standing for ideas, companies, and products that allow human beings to live healthier lives, enhance their happiness, and build their potential through support, teamwork, and entrepreneurship. My inspiration comes from the belief that humanity has potential beyond our wildest dreams as I stand against ideas, dogmas, and businesses that promote unhealthy products, oppressive ideas, and primitive notions of mankind's place in this world.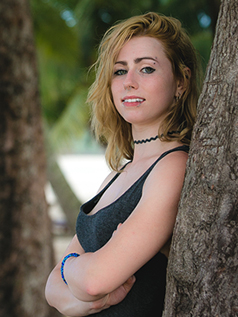 Breanna A. Roach
Chief of Kitchen Operations, Marketing and Business Officer
Breanna Roach has worked in the culinary industry for 5 years, but has had passion for cooking and baking for much longer. In secondary school, she began the specialized cooking program, where she gained the basics of her trade. This program took her to Germany for the 2012 Culinary Olympics, enabling her to experience the beauty and passion that can be found in cooking.
During that trip, she was privileged to work under professional chefs for a short while, where she gained the finesse of her culinary applications. At a very young age, while completing her studies in secondary school, Breanna began working in her first kitchen but her above average ability to learn, quickly gained her respect in the workplace. Breanna started from the bottom and, through passion and aptitude, became one of the senior supervisors in the kitchen. Although she has previously preferred a more hands-on approach to learning, she has hopes of going to post-secondary school in the future to hone her skills in the trade and expand her knowledge in the business and marketing world.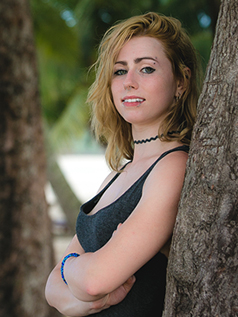 Chad E. Molyneux
Chief of Kitchen Operations, Marketing and Culinary Expertise Officer
Chad Molyneux has 10 years of culinary experience under his belt. At an early age, he got his first job in a kitchen and grew up surrounded by a high-speed, passionate learning atmosphere. His forte is the broiler, cooking steaks to perfection every time. Taking pristine care of his equipment, he embodies the idea that "the broiler is a temple".
Although the broiler is his specialty, he excels in all aspects of the kitchen, helping out his teammates in any way he can. Chad also has experience in banquet-style catering to large groups of people. He loves cooking all types of food in his downtime, his favorites being stir fry and fettuccini alfredo. Chad takes kitchen safety seriously and has both his first aid and food handling certificates. He plans to continue his academic education and hopes to travel to Australia and around the World to expand his culinary knowledge in the future.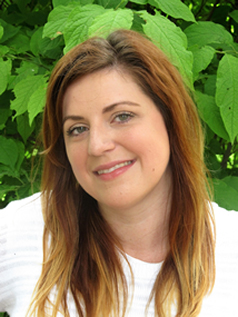 Ashley A. Roach
Chief of Humanitarian Projects, Education and Marketing
Ashley has 10 years of experience in the customer service industry working as a server at a variety of different local restaurants. She has earned a degree in Education, and has been working as a teacher for over five years. Working in a fulltime career while also completing her Post-Bachelorette in Education, Ashley recognizes the value in fast, easy, yet healthy meal options. Ashley believes that healthy meals lead to a healthy body and mind.
However, she also believes that healthy choices shouldn't be restrictive. You should be able to enjoy foods of all sorts, and that is exactly what she is excited to provide. When it comes to culinary ideas, Ashley is always ready with innovative suggestions and creates meal ideas seemingly from thin air. She enjoys meals full of flavor prepared with fresh and local ingredients, and knows that you will as well.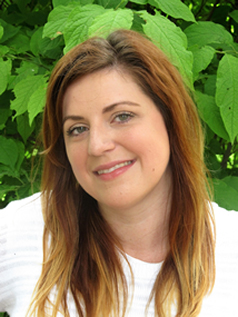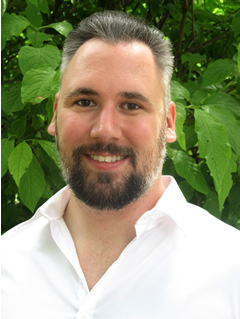 Tymon T. Melnyk
Chief of Marketing and Treasury, Quality Control Officer
With over 20 years of experience in the service industry, Tymon understands that quality products backed with exceptional customer service are what every client deserves. Tymon began his journey in the customer service industry at various privately owned local restaurants working as a server. Through the years, he progressed from one location to another, preferring to work in finer dining establishments. He quickly learned that clients and guests deserve more than just a meal, and that to truly provide an exceptional and memorable dining experience, he had to go above and beyond. Tymon strives to anticipate clients' needs and to solve any concerns or issues as quickly and smoothly as possible.
Tymon believes clear, honest, and open communication with clients builds a trust that they can rely on. Currently, Tymon is studying Architecture at the University of Manitoba, and is proud to be a part of a company providing healthy and creative food. He is excited to provide you with a memorable experience that will bring you back time and time again.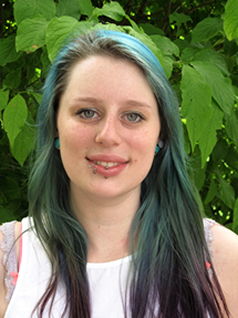 Nicole T. Roach
Chief of Kitchen Operations, Quality Control Officer, and Team Management Coordinator
Nicole's interest in being a chef was gained through the passion of the culinary arts while working with her very inspiring Chef-Educator during her high school years. Here she began to acquire the skills of teamwork and the intricate workings necessary for making beautiful, delicious meals. Nicole excelled in both her education and in her work; thus beginning her entrance into the Corporate world of the restaurant industry. Her passion for cooking and her heart for People, foster a drive that encompasses both the aesthetics and health components of meal preparation that keep her customers and employers seeking her expertise and knowledge.
The Corporate world led Nicole to connect with one of her greatest mentors and leaders in the culinary world and enabled her to work under this Five-star Chef for a number of years allowing her to further hone her culinary skills and knowledge. With a Natural talent for Organizational behavior within the work environment, she believes that a kitchen does not run without respect and collaborative communication within the work space.
With this talent she has a natural tendency to empower and inspire those who have the privilege to work with her. These talents were recognized at a very young age and she became the leader that allowed her to be one of the first females to be hired in her workplace after a 10 year gap of Male only staff in the kitchen of her past employer. She was the entry point that allowed other young women with a passion for cooking, the opportunity to be hired in the kitchen environment of this company. Within a few years of her employment, she worked her way up to kitchen supervisor where she has acquired many of her leadership skills and talents. While her Current workplace has graciously offered Nicole the chef position, she has turned it down to start Makin' Thyme Catering to be a personal Chef for You! She feels this entrepreneurial advancement in her career will allow her to enhance and inspire the lives of others at a more intimate level allowing her to personally connect with her clients and Kitchen Team. She is looking forward to starting this new chapter in her life and bringing delicious, healthy meals to your daily lives!!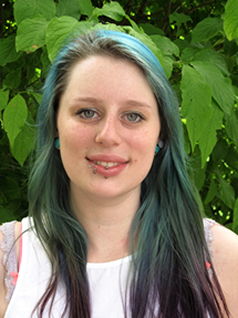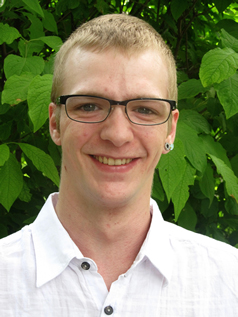 Timothy M. Otten
Head Chef, Chief of Kitchen Operations and Quality Control Officer
Timothy was born with a passion for the culinary arts in his blood. From a young age he had the privilege of working with his father; a Chef from Germany and a teacher at a culinary institute for professional developing Chefs. Tim was able to gain first-hand knowledge handed down to him through his father's skills. The heart and soul of Tim's passion for being a Chef became heightened with the loss of his father to a tragedy that took his life at a young age. In this grief, the legacy of his father lives in Tim's passion for the Culinary Arts. With Tim's aptitude and abilities being influenced at such a young age, he entered the Professional Corporate kitchen's at the age of 13 allowing him to compete in many culinary events with his father by his side.
These opportunities greatly expanded his knowledge and expertise as one of Makin' Thyme's most valued Chefs. He has a talent for turning basic food into a work or art that combines flavors that expand the imagination of those privileged to have the opportunity to try his tasty dishes.
Like Nicole, Tim has a natural talent for Organizational Behavioral awareness and fosters a drive to create a collaborative Teamwork environment that is expansive towards the inclusion of his clients. Tim has had the opportunity of working in several professional Restaurants as a Chef supervisor where his leadership skills are evident in creating an inspired environment for his Team. These professional skills, along with his passion with making sure food quality is met to the highest standards, allow him to be a Master in his environment. He is very excited to begin this new chapter with Makin' Thyme Catering and bringing his passion and knowledge to the table of each one of his clients.